Internal medicine 2020
Who should attend Internal Medicine-2020
Internal medicine-2020 welcomes experts from both academia and industries.
Experts such as Deans/Chairs, Vice Deans & Vice Presidents of Medical Institutions and Hospitals working in the field of Internal Medicine and related discipline, but not limited to:
Intensive Care Medicine
Adult Diseases
Genomic Medicine
Professors and students from academia who are in the field of Medical and clinical research.
Physicians, Business delegates, Directors / Managers & Business Intelligence Experts, Departmental Managers.
Internal Medicine Conference Highlights & Benefits
Past Conference Report
Internal Medicine 2019 Report
With the presence of professional researchers, scientists involved in the development of high-quality education & research in all aspects, the 8th Edition of International Conference on Internal Medicine and Patient Care was held on March 25-26, 2019 in Rome, Italy
The event was a success. Overall, the feedback we received was overwhelmingly positive, with our participants commenting favorably on the experience. The location of an event and the venue play a huge part in its success.
The plenary sessions, keynote speakers, concurrent sessions, video preentaion and many poster presentation on Day two of the event were happened.
Internal Medicine 2019 seen an amalgamation of unequaled speakers who enlightened the crowd with their knowledge and confabulated on various topics related to the field of Internal medicine and Patient care. The highly exalted conference hosted by EuroSciCon was marked with the attendance of renowned and brilliant researchers, business delegates and talented student communities representing more than 20 countries around the world. The conference has tried grounding every aspect related to Internal Medicine and Patient Care, covering all the possible research areas.
The theme of the conference "Revealing current Research and Advancements in Internal Medicine and Patient Care" is just justified. This meeting brings out many research topics on Internal Medicine and Patient Care, Primary Care, Intensive Care Medicine, Infectious Diseases, Emergency Medicine, Adult Diseases, Epidemiology, Geriatrics, Telemedicine, Sports Medicine, Chronic Disease, Diagnosis and Case Reports, Internal Medicine and Healthcare, Nephrology, Oncology, Endocrinology, Genomic Medicine, Clinical Trials, Emergency Medical Services, Electronic Medical Record and Disease Management. The two days event implanted a firm relation of upcoming strategies in the field of Internal Medicine with the scientific community. The conceptual and applicable knowledge shared, will also foster organizational collaborations to nurture scientific accelerations.
We are thankful to all our speakers for encouraging and supporting us to conduct the conference and catapulting the same to pinnacle of success.
Behalf of Organizing Committee would like to thank the moderator: Nevena Ilic, Euromedik General Hospital, Serbia for her valuable contribution which resulted in smooth functioning of the conference.
We would also like to thank our Poster judge Leanne Price, Dorset County Hospital, UK for the evaluation of Poster Presentations.
The meeting was get on with an opening ceremony followed by Keynote Sessions and followed by series of lectures delivered by Honorable Guests and members of the Keynote forum. The highlights of the meeting were the eponymous lectures, delivered by:
Reza Nassiri, Michigan State University, USA
Benson Babu, New York-Presbyterian Hospital, USA
Mayank Ohri, Kendall Regional Medical Center, USA
Nevena Ilic, Euromedik General Hospital, Serbia
Katerina Ristoska, PZU Sistina Nefroplus, Macedonia
William J Rowe, University of Ohio, USA
Khushali Jhaveri, Georgetown University Washington Hospital Center, USA
Ryan Duffy, Virginia Tech School of Medicine, USA
Leanne Price, Dorset County Hospital, UK
Nikoletta Daoulari, Hospital Brugmann Bruxelles, Belgium
Ivan R Jeremic, Institute of Rheumatology, Serbia
Yasushi Ueno, Shinko Hospital, Japan
We would like to thank the Organizing Committee Members, Keynote speakers and Chairs on transcribing the plenary sessions and workshop in a diversified and variegate manner to make this conference an enviable artefact.
EuroSciCon offers its heartfelt appreciation to our sponsor "International Journal of Anesthesiology & Pain Medicine". We also express our sincere thanks to all the media partners for the promotion of our event to glory.
With the grand success of Internal Medicine 2019, we are glad to announce our next upcoming conference "9th Edition of International Conference on Internal Medicine and Patient Care" which is going to be held in London, UK during March 18-19, 2020.
Bookmark your dates…
Hoping to meet you again coming year at London, UK!!!
Scientific Sessions & Tracks
Track 1: Internal Medicine & Patient Care:
Internal medicine is the medicinal characteristic dealing with the prevention, detections, and treatment of adult diseases. Physicians specializing in internal medicine are called internists, or in Commonwealth nations. Internists are experienced in the management of patients who have multi-system disease processes. Internal medicine patients are often seriously diseased or require complex examination; internists do much of their work in hospitals. Internists often have subspecialty interests in a disorder affecting particular organs or organ systems. Patient care is defined as the management of hospital facilities, assistance, and staff as per the therapeutic and nursing needs of the patient. Internists care for confined and ambulatory patients and may play an extensive aspect in teaching and research.
Track 2: Adult Diseases:
An adult disease being that can appear, but are not usually studied in the pediatric and child population: Schatzki's ring, Helicobacter pylori, cricopharyngeal achalasia, pancreatic carcinoma, achalasia, nasopharyngeal carcinoma, adenocarcinoma of the colon, malignant melanoma, thyroid carcinoma, renal cell carcinoma, leiomyosarcoma of the ovary and sarcoidosis, hydatidiform mole. Radiologists explaining pediatric or child imaging should observe these entities and perform a proper diagnostic workup.
Track 3: Allergy And Immunology: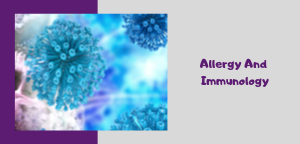 Allergy and Immunology are related to the organization of disorders related to the immune system. These diseases are common to all ages of the people and surrounding various organ systems. Allergists/Immunologists are specialists, who will treat for these diseases. The Immunology Division offers coordinated multi-disciplinary administrations that range the controls of Allergy, Immunology, and Rheumatology. Sensitivity and immunology include the administration of scatters identified with the resistant framework. These conditions extend from the exceptionally normal to the extremely uncommon, crossing all ages and including different organ frameworks.
Track 4: Anesthesiology & General Surgery:
Anesthesiology is into ensuring the safety of patients undergoing surgery. The anesthesiologist cares for the patient to avoid the pain and distress they would otherwise experience. The anesthesiologist makes the patient to sleep. This allows patients to undergo surgery safely.
After the anesthesia, the surgery will happen. General surgeons are specialized in General surgery and they mainly focus on the stomach, small bowel, colon, liver, pancreas, gallbladder, appendix and bile ducts, and often the thyroid gland. This is why anesthesiology and general surgery are related to each other.
Track 5: Cardiovascular Medicine:
Cardiovascular Medicine study is the most comprehensive provider of cardiovascular services specializing in the prevention, detection, management, and treatment of adult cardiovascular diseases. Cardiovascular Medicine Conferences is a platform for postgraduate education and scientific work in the fields of cardiology, angiology, hypertension, cardiac and vascular surgery.
Track 6: Chronic Disease:
A chronic condition is a human health condition or disorder that is persistent or otherwise long-lasting in its effects or a disease that comes with time. The term chronic is often applied when the course of the disease lasts for more than three months. In medicine, the opposite of chronic is acute. A chronic study is further distinguished from a recurrent course; recurrent diseases relapse continuously, with periods of remission in between. Chronic conditions have often been used to describe the various health-related states of the human body such as syndromes, physical impairments, disabilities as well as diseases.
Track 7: Clinical Trials:
Clinical trials are observations or experiments done in clinical research. It includes biomedical or behavioral research studies on human participants to answer specific questions about treatments such as novel vaccines, drugs, dietary choices, dietary supplements, and medical devices. It generates data on efficacy and safety. Clinical trials are conducted only after they receive approval from the ethics committee in the country. These authorities are responsible for the benefit or risk ratio of trial and the approval does not mean the therapy is safe; it is that only the trial may be conducted. The cost of a trial is dependent on a number of factors. The sponsor for clinical trials may be a pharmaceutical company or government organization or medical device company. There are certain functions that are necessary to the trial include lab work and monitoring, managed by a central laboratory or contract research organization.
Track 8: Dermatology: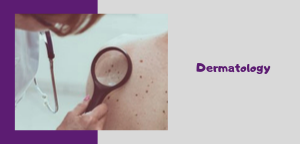 Dermatology is the branch of solution managing the skin, nails, hair and its maladies. The main skin illness issue influenced by skin compose, contingent upon the region. The vast majority of the lady's experiences distortion and uneasiness related to skin issues influence them among the primary motivations to individuals look for restorative care.
Track 9: Diagnosis And Case Reports: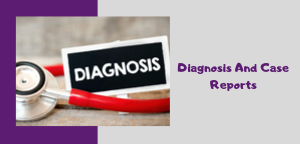 Diagnosis is the process of determining which disease or condition explains a person's symptoms and signs. Diagnosis is often challenging because many signs and symptoms are nonspecific. Thus differential diagnosis, in which several possible explanations are compared and contrasted, must be performed. This involves the correlation of various pieces of information followed by the recognition and differentiation of patterns. Occasionally the process is made easy by a sign or symptom (or a group of several) that is pathognomonic. The information required for diagnosis is typically collected from a history and physical examination of the person seeking medical care. Often, one or more diagnostic procedures, such as diagnostic tests, are also done during the process. Sometimes Posthumous diagnosis is considered a kind of medical diagnosis.
Track 10: Electronic Medical Record And Disease Management:
The electronic medical record refers to patient health information in a digital format. Records can be shared through enterprise-wide information systems or other information networks and exchanges. The electronic medical record includes a range of data that includes medical history, laboratory test records, vital signs, billing information, radiology images. Electronic medical record systems are designed to store data accurately and to capture the state of a patient across time. Due to the digital information being searchable in a single file, electronic medical records are more effective when extracting medical data for the examination of possible trends and long term changes in a patient. Disease management is defined as health care interventions and communications for populations in which patient self-care efforts are significant.
Track 11: Emergency Medicine:
Emergency medicine is the medical specialty involving care for identical and unscheduled patient volunteers with injuries requiring immediate medical treatment. Emergency physicians are responsible for beginning examinations and interventions to investigate and treat patients in the acute phase including initial rejuvenation and stabilization, coordinating care with doctors from other specialties, and making opinions regarding a patient's need for hospital admission, examination, and discharge. Emergency physicians generally practice in hospital emergency departments, pre-hospital settings through emergency medical assistance and intensive care units.
Track 12: Endocrinology And Diabetes:
Endocrinology is a branch of medicine and biology, which deals with the endocrine system and its diseases. It also deals with specific secretions known as hormones. Endocrinology specializations include comparative and behavioral endocrinology. It is also concerned with growth and development, sleep, tissue function, respiration, digestion, mood, stress, excretion, lactation, behavioral and psychological activities of metabolism, reproduction and sensory perception caused by hormones.
Track 13: Epidemiology:
Epidemiology is the course and analysis of the patterns, source, and effects of health and epidemic conditions in specified populations. It is the keystone of civic health and shapes management decisions and data-based practice by identifying exposure factors for disorder and mark for precautionary healthcare. Epidemiologist's assisted with study method, selection, and statistical analysis of evidence; alter interpretation and propagation of results.
Epidemiology has helped evolve the technique used in clinical research, civic health course and to a lesser intensity, basic research in the biological system.
Track 14: Family Medicine And General Practice: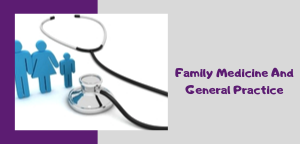 Family medicine (FM), family practice (FP) is a combined health care facility for people of all ages, generally, we named them as a family physician or family doctor in other places often called as general practice or General Practice Doctor (GP). Family physicians also manage chronic illness, from heart disease, diabetes, stroke, hypertension, cancer, and asthma etc. they also provide ongoing, personal care for the most serious health problems.
Track 15: Gastroenterology And Hepatology:
The study of gastroenterology and hepatology are often related to each other. A gastroenterologist is an internist who has completed specialty training in the treatment of the esophagus, stomach, small and large intestines, pancreas, gallbladder, and liver. A hepatologist is the most experienced and qualified type of doctor to treat people with liver. Gastroenterology emphasis the digestive system and its disorders which include the alimentary canal. It involves a comprehensive understanding of the physiology of the gastrointestinal organs, including the motility of food through the stomach and intestine, the digestion and absorption of nutrients into the body, removal of waste out of the system, and the function of the liver as a digestive organ.
Track 16: Genomic Medicine:
Genomics is the study of genomes, the complete set of DNA within a cell of an organism. More specifically, genomics involves the sequencing and analysis of genomes. Genomics is also concerned with the structure, function, evolution, and mapping of genomes. In contrast to genetics, which refers to the study of individual genes and their roles in inheritance, genomics uses high DNA sequencing and bioinformatics to assemble, and analyze the function and structure of entire genomes. The field also includes studies of intragenomic phenomena such as heterosis, epistasis, pleiotropy and other interactions between loci and alleles within the genome. Advances in genomics have triggered a revolution in systems biology which facilitates the understanding of complex biological systems such as the brain.
Track 17: Geriatrics: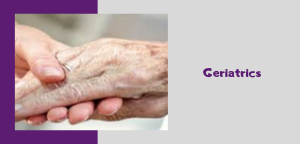 Geriatrics is a study that focuses on the health care of aged people. It aims to stimulate health by countering and treating disorders and disabilities in elder adults. Geriatric physician who specializes in the care of an older person. It is important to note the difference between geriatrics, the care of aged people, and gerontology, which is the study of the aging process itself. Geriatrics varies from standard adult medicine because it targeted on the particular needs of the aged person. The aged body is various physiologically from the younger developed body and during old age.
Track 18: Hematology:
Study of blood, blood-forming organs and blood diseases will come under Hematology. Hematology includes the treatment of blood disorders and malignancies, including types of hemophilia, leukemia, lymphoma and sickle-cell anemia. Hematology is a branch of internal medicine that deals with the physiology, pathology, etiology, diagnosis, treatment, prognosis and prevention of blood-related disorders. Hematologists focus largely on lymphatic organs and bone marrow and may diagnose blood count irregularities or platelet irregularities.
Track 19: Hospital Medicine:
Hospital medicine in the United States is the medical specialty concerned with the care of acutely ill hospitalized patients. Physicians whose primary professional focus is caring for hospitalized patients only while they are in the hospital are called hospitalists.
Track 20: Infectious Diseases: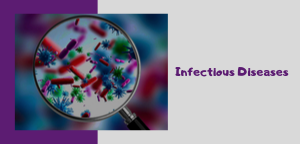 Infectious diseases are a disorder caused by micro-organisms such as viruses, bacteria, parasites, and fungi, these diseases can be spread, directly or indirectly, from one person to another. They're normally harmless or even helpful, but under certain cases, some organisms may source of disease. Infectious disease results from the coaction between those few microorganisms and the defenses of the hosts they infect. However, a host's immune system can also cause harm to the host itself in an attempt to control the infection.
Track 21: Intensive Care Medicine: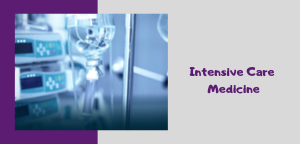 Intensive care medicine is a branch of medicine board with the diagnosis and administration of life-threatening disease cases requiring organ support and invasive auditing. Patients requiring intensive care may compel support for instability, acute renal failure, respiratory compromise, lethal cardiac arrhythmias or the increasing effects of multiple organ failure, more frequently referred to now as multiple organ dysfunction syndromes. They may also be introduced for invasive auditings, such as the crucial hours after major surgery when allow too unstable to transfer to a less intensively auditor unit. Intensive care is usually only offered to those whose condition is potentially reversible and who have a good chance of surviving with intensive care support. A prime requirement for admission to an intensive care unit (ICU) is that the underlying case can be defeated. Critical care medicine is a relatively new but increasingly important medical specialty. Physicians with training in critical care medicine are referred to as intensivists.
Track 22: Internal Medicine And Healthcare:
Taking preventative or necessary medical actions to improve a being's welfare. This may be done with surgery, the administering of medicine, or other alterations in a person's lifestyle. These services are typically offered through a health care system made up of hospitals and physicians. Health care is delivered by health professionals in allied health fields. These are the doctors, nurses, and assistants who work with patients to diagnose and treat health issues, and often provide preventative care to help patients maintain good health. Cardiology, Dentistry, Emergency medicine, Gerontology, Pediatrics and Radiology are few clinical Specializations.
Track 23: Nephrology And Hypertension:
Nephrology is a branch of medicine and pediatrics that concerns itself with the kidneys. It deals with the study of normal kidney function and kidney problems, the preservation of kidney health, and the treatment of kidney problems, from diet and medication to renal replacement therapy. Systemic conditions such as autoimmune disease and diabetes affect the kidneys and systemic problem such as hypertension occurs as a result of kidney problems are studied in nephrology.
The one who concentrates in the care and dealing of kidney disease is a nephrologist. To become an expert with advanced skills a nephrologist requires additional training. They will treat in general/internal medicine, immunosuppression management, clinical pharmacology, perioperative medicine, intensive care medicine, transplant medicine, pediatric nephrology.
Track 24: Neurology:
Neurology is the branch of medicine that deals with the anatomy, functions, and organic disorders of nerves and the nervous system. The most important area of neurology are: the autonomic, central and peripheral nervous systems. A neurologist is a person who deals with the field of neurology. Neurology is linked to psychiatry and oncology. Neurologists are not surgeons. Those who perform surgery are called neurosurgeons and they undergo a surgical, rather than internal medicine, residency.
Track 25: Obstetrics And Gynecology: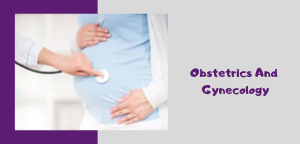 An OB-GYN, or obstetrician-gynecologist, is a doctor who specializes in women's health. Some OB-GYNs offer a wide range of general health services similar to your primary care doctor. Obstetrics is the branch of medicine related to medical and surgical care before, during, and after a woman gives birth. Gynecology is the branch of medicine that focuses on women's bodies and their reproductive health. It includes the diagnosis, treatment, and care of women's reproductive systems.
Track 26: Oncology: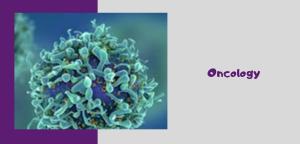 Oncology is a branch of medicine dealing with the prevention, diagnosis and treatment of cancer. The oncologist is a medical professional who practices oncology. There are three components which have improved survival in cancer:
Prevention - This is by reduction of risk factors like tobacco and alcohol consumption.
Early diagnosis - Screening of common cancers and comprehensive diagnosis and staging
Treatment - Multimodality management by discussion in tumor board and treatment in a comprehensive cancer center.
Cancers are managed by attending multi-disciplinary cancer conferences where the surgical oncologist, pathologist, medical oncologist, organ-specific oncologists meet to find possible management for an individual patient considering the social, emotional, physical, psychological and financial status of patients.
Track 27: Palliative Care:
Primary care is the routine healthcare given by a health care server. Typically this provider acts as the first contact and leading point of advancing care for patients within a healthcare system and organizes other specialist care that the patient may need. Patients generally receive primary care from a specialist such as a primary care physician, an adult-gerontology nurse practitioner, a Pediatric nurse practitioner, and family nurse practitioner or a physician assistant. Depending on the nature of the health condition, patients may then be referred for secondary or tertiary care.
Track 28: Pediatrics And Neonatology: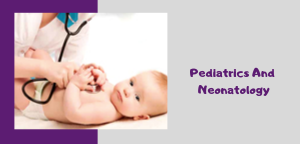 The aim of the study of pediatrics is to reduce infant and child rate of deaths, control the spread of infectious disease, promote healthy lifestyles for long disease-free life and help ease the problems of children and adolescents. General Pediatrics includes the basic treatments involved for the betterment of pediatric health. This challenge can be achieved by learning about child psychology and behavioral studies which can ease the complications with the child during the treatment. Neonatology includes medical careof newborn infants, especially premature and sick newborns. It is usually practiced in neonatal intensive care units. The principal patients of neonatologists are newborn infants who require special medical care due to low birth weight, prematurity, intrauterine growth retardation, congenital malformations, sepsis, pulmonary hypoplasia or birth asphyxia.
Track 29: Primary Care:
Primary care is the routine healthcare given by a health care server. Typically this provider acts as the first contact and leading point of advancing care for patients within a healthcare system and organizes other specialist care that the patient may need. Patients generally receive primary care from a specialist such as a primary care physician, an adult-gerontology nurse practitioner, a Pediatric nurse practitioner, and a family nurse practitioner or a physician assistant. Depending on the nature of the health condition, patients may then be referred for secondary or tertiary care.
Track 30: Psychiatry:
Psychiatry is the branch of medicine focused on the diagnosis, treatment, and prevention of mental, emotional and behavioral disorders. Psychiatrists are medical doctors who are experts in mental health. People seek psychiatric help for many reasons. For example, the problems can be such as a panic attack, frightening hallucinations, thoughts of suicide, or hearing "voices." Or they may be more long-term, such as feelings of sadness, hopelessness, or anxiousness that never seem to lift or problems functioning, causing everyday life to feel distorted or out of control. They make a diagnosis and work with you to develop a management plan for your treatment and recovery. Psychiatrists provide and recommend psychological treatment, medication, and brain stimulation therapies.
Track 31: Pulmonary And Critical Care Medicine:
Caring for critically ill patients and patients with lung disease will come under the Pulmonary and Critical Care Medicine. Pulmonary hypertension is a type of high blood pressure that affects the arteries in your lungs and the right side of your heart. In one form of pulmonary hypertension, tiny arteries in your lungs, called pulmonary arterioles, and capillaries become narrowed, blocked or destroyed. Critical care is specialized care of patients whose conditions are life-threatening and who require comprehensive care and constant monitoring, usually in intensive care units. Also known as intensive care.
Track 32: Rheumatology: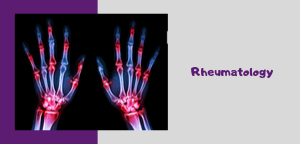 Rheumatology deals with the diagnosis and therapy of rheumatic diseases. Doctors who have undergone formal training in rheumatology are called rheumatologists. Rheumatic diseases affect your joints tendons, ligaments, bones, and muscles. Among them are many types of arthritis, a term used for conditions that affect your joints. A rheumatologist will examine the patients and diagnose the condition, then oversee a treatment plan that will likely include medications, regular exercise, a healthy diet, stress management, and rest.
Track 33: Sleep Medicine:
Sleep medicine specialists are trained to diagnose, treat and manage various types of sleep disorders. Sleep doctors may treat patients with conditions, such as narcolepsy, sleep apnea, and restless leg syndrome.
Track 34: Sports Medicine:
Sports medicine is a study of medicine that deals with physical fitness and the treatment and prevention of fractures related to games and exercise. Games and exercise medicine physicians are specialist doctors who have completed medical school, appropriate residency training and then specialize further in sports medicine. Specialization in sports medicine may be a doctor's first specialty. It may also be a sub-specialty following a specialization such as orthopedic surgery and psychiatry. The various approaches reflect the medical culture in different countries.
Track 35: Telemedicine:
Telemedicine is the study of information technology and telecommunication to contribute to clinical health care from a span. It has been used to taken distance boundaries and to better access to medical assistance that would generally not be frequently available in remote rural communities. It is also used to save lives in critical care and emergency situations. These technologies consent communications between patient and medical agents with both convenience and devotion, as well as the communication of medical, design and health services evidence data from one site to another.
Track 36: Case Reports:
In medicine, a case report is a detailed report of the symptoms, signs, diagnosis, treatment, and follow-up of an individual patient. You can provide your Case report research work to this conference.
Market Analysis
Healthcare spending in London in 2014 was $47.9 billion. It includes both operating costs and investment, which adds up to 11% of GDP. Healthcare spending in London has been increasing at a rate of 5% annually over the past twenty years.
London has 275 hospitals and clinics with around 64,800 available beds (760 hospital beds/100.000 population, one of the highest in Western Europe). Around two-thirds of hospital beds are in general hospitals, 26% are in specialized clinics and rehabilitation centers, 7% are in sanatoriums and 5% in long-term care facilities. In 2014, there were 43,126 medical doctors practicing in London, or 502 doctors/100,000 population, and 2,243 registered pharmacies.
London has a single-payer national healthcare insurance program within their federal social insurance administration. This system covers almost 100% of the population (over 8.5 million insured) with unemployment, disability, pension and health insurance programs. Around 76% of non-investment healthcare costs are covered publicly. Capital investment, which makes up around 7% of total healthcare spending, is financed 60% publicly and 40% privately.

U.S. medical devices and pharmaceutical products have an excellent reputation and a strong market position in London. Best prospects are Health IT, as well as products and medications for an ageing population (dental consumables, screening and early diagnostic technologies, cardiovascular treatments, bone health, orthopedics, cancer treatments, dementia care,.) and various products/methods that help cut costs (minimally invasive surgical methods/products, preventive medicine, cheaper and more efficient screening and diagnostic technologies, etc.).
Current market trend:
There are three main drivers in London's healthcare market: 1) the desire on the part of public healthcare payers to rein in spending without losing quality of care means that reducing waste and improving efficiency are increasingly important; 2) a high level of innovation in the sector, accompanied by increasing patient and physician awareness about options; and 3) an ageing population. In 2005, 16% of the population was over 65. In 2015, that number had risen to 18.5% and it is estimated that by 2030 24% of the population will be over 65.
Competitors:
London imports the lion's share of its medical devices. Major players are Germany (around 33% of the market), the United States (15-20%), Switzerland, South Korea, the Netherlands, China and Japan.
In the pharmaceutical sector, London firms compete on the generics market and are successful in the sale of natural and homeopathic remedies. Patented and innovative pharmaceuticals tend to be imported from the major multinational pharmaceutical companies. U.S. products have seen excellent success and are considered to be at the cutting edge of medical technology. The U.S. holds around 18% of the import market and the London operations of U.S. companies (Baxter, Pfizer) are seen as local champions in the biotech sector.